My Pre-season All-Star Sockey Team™
Current mood:
Tickled
Current tunes:
The Star Song (Bowling For Soup)
With opening night in the new NHL only days away, I thought I would take this opportunity to put together the official Nancy Of The Net Pre-season All-Star Sockey Team™. I've put together a few different teams and before I introduce them in an absolutely faaaabulous ceremony, I will do my best to outline the criteria for making each team.


Daas iis guude, ya?
Back in the good ol' days, when I was a still hanging in the menswear department, I used to dream of being a knight in King Arthur's court. These days, I'd like to believe that if I was ever lucky enough to have a queen touch me on the shoulder with his scepter I would certainly, "Arise, Sergei!" With that in mind, here is my

Pre-season All-Sergei Sockey Team

™:

Forwards: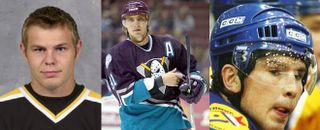 Sergei Samsonov – Sergei Fedorov - Sergei Brylin

Defensemens: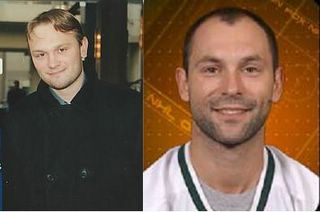 Sergei Gonchar & Sergei Zubov
Goaltender: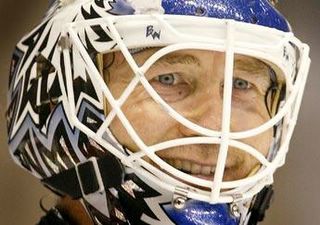 Ed Belfour

Get Out!
These players have been banned for life from any further discussion and will not be seen or heard from here at J.K. Sockey.com for obvious reasons.
Karl Dykhuis and Butch Goring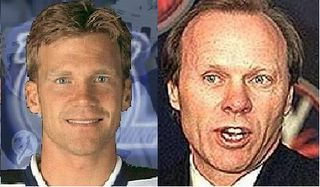 At Temple, the dykhuis was

ΣΦØ

and butch goring would get you a black eye from a lesbian and night in the pokey. Not much to say here other than good riddance.


Hall Of Flamers
These next gentlemen will forever be enshrined in the Nancy Of The Net Hall Of Fame™ for more than just their contributions to the sport.
Jim Cummins and Rob Ramage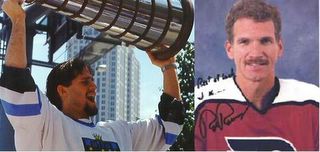 One sported one of the hottest porn star mustaches ever while playing in my hometown of Philadelphia, the other hosted an out of this world Turner Cup party in my adopted hometown of Atlanta.

Sooo Close!
The following players are on the cusp of superstardom, greatness, or have some other quality that I find irresistible in some form or fashion. While not yet considered the cream of the crop, the upcoming season may push them over the edge and on to great things. These men all receive a

2005 Nancy Of The Net™ Pre-season Honorable Mention

.


Goalie:


Atlanta Thrashers' Kari Lehtonen




I say, "Kari, let ME in!"

Forwards:
Montreal Canadiens' Radek Bonk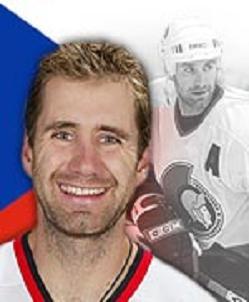 *titter* I just said 'BONK'!



Dallas Stars' Jason Arnott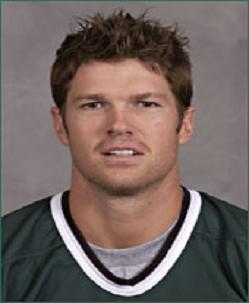 ARE too!



Vancouver Canucks' Sylvain Blouin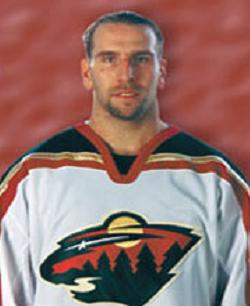 If the game involves a Blouin, JK Sockey is a goin'!



Nashville Predators' Jordin Tootoo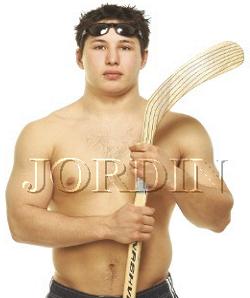 Tootoo yummy!
Defensemens:
Edmonton Oilers' Alexei Semenov

I prefer SemenON


Columbus Blue Jackets' Adam Foote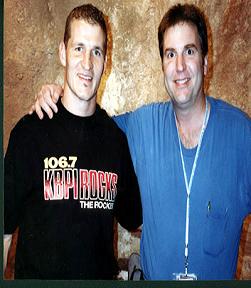 Every sockey needs a foote
-or-
That's the worst beard ever!



St. Louis Blues' Barrett Jackman




What do I have in common with Jeff Gordon?
We both love our jackman.

Your Official Nancy Of The Net 2005 Pre-season All-Star Sockey Team™!!
I've wasted enough time already, time to get right to it...
Starting In Goal
Jose Theodore - Montreal Canadiens

Does he think that because he has ties to the French-Canadian
Mafia (allegedly) that J.K. Sockey won't make fun of him??
Well, he's right!



Forwards:




Mike Modano – Dallas Stars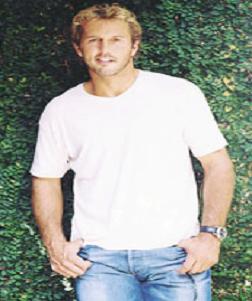 What do women say to Mike Modano at the beach?
"Get out of my son!"



Eric Lindros – Toronto Maple Leafs




Big E is an understatement!



Michael Peca - Edmonton Oilers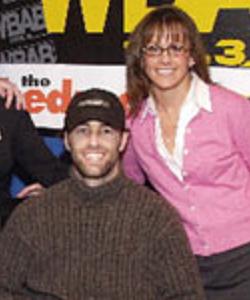 Nice playoff beard…



Defensemens:




Dick Tarnstrom - Pittsburgh Penguins




If Dick Tarnstrom's a question, the answer is YES!




Brad Bombardir - Nashville Predators



"Pilot to Bombardir, drop your load!"



Bite me,
JK